Market Opening - An Overview
Nifty futures on the Singapore Exchange were trading 1.65% lower at 17,794, signalling that Dalal Street was headed for a gap-down start on Wednesday.
Asian shares tumbled as the US inflation report dampened hopes of inflation slowing down and raised concerns over interest rate hikes. Japan's Nikkei 225 index tanked 2.18% and Topix fell 1.62%. China's Hang Seng was down 2.35% and CSI 300 fell 0.82%.
The Indian rupee rose 38 paise to 79.15 against the US dollar on Tuesday.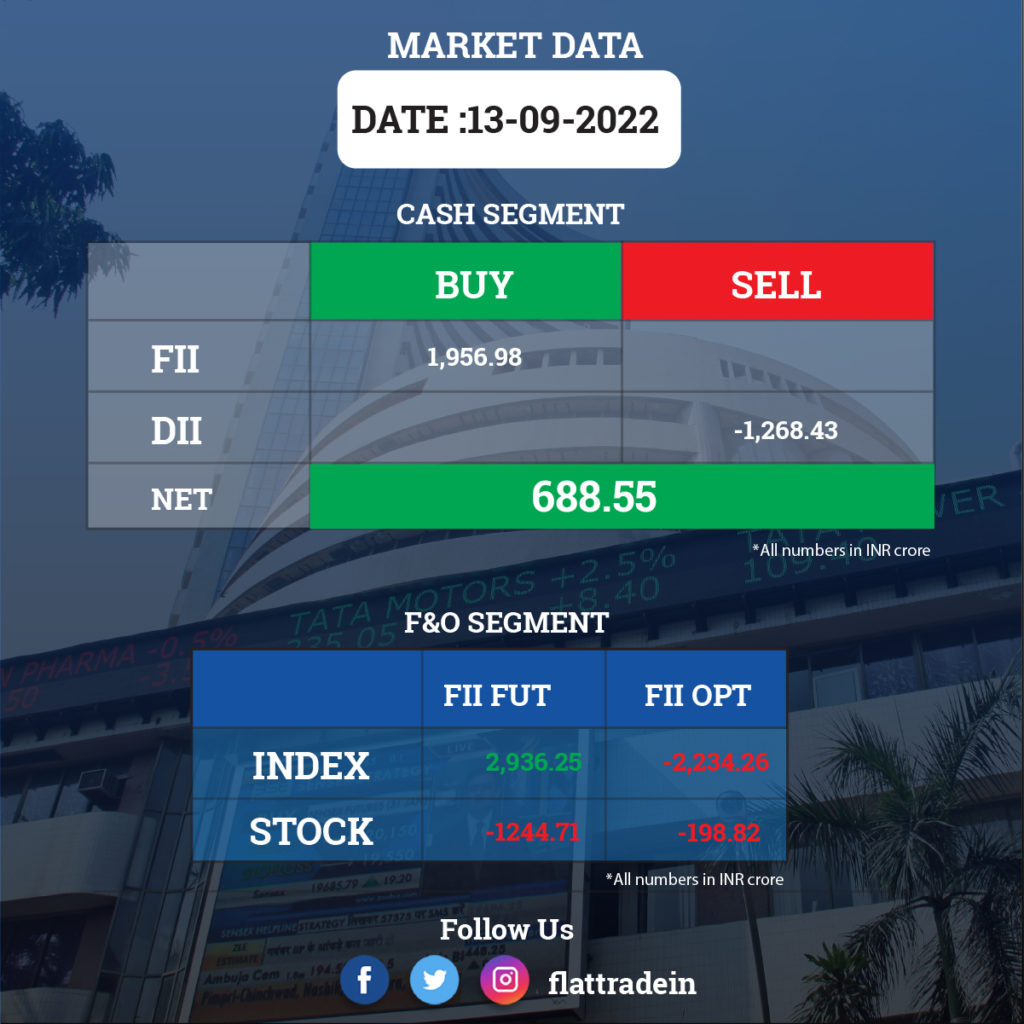 Adani Transmission Ltd: The company said it has incorporated a wholly-owned subsidiary, Adani Electricity Jewar Ltd, to conduct business of transmission, distribution and supply of power and other related infrastructure services. The new subsidiary company has been incorporated with an initial authorised and paid up capital of Rs 1,00,000 each. 
JSW Steel: The company has signed an MoU with SMS group, a German engineering and technology company, for exploring decarbonisation projects at the Indian firm's plants. The collaboration would enable the companies to explore opportunities to reduce carbon emissions and produce green steel. The SMS group would provide its experts for design, engineering consultancy, and commissioning of projects.
Infosys: The IT major has collaborated with Bpost (Belgium Post), a leading postal operator and growing parcel and omni-commerce logistics partner in Europe, to secure the cloud environment and build robust cyber resilience for Bpost's mail delivery and logistics services.
HCL Technologies: The IT company has laid off 350 employees globally, including in India, Guatemala and the Philippines, who were working on a Microsoft news-related project, according to media reports.
Bharat Forge: The company's subsidiary, Kalyani Powertrain, and commercial electric vehicle company, Harbinger Motors, have announced a joint venture to develop electrified drivetrains for the commercial trucking industry. The new JV, named ElectroForge, will leverage the strengths of both the partners to offer best in-class drivetrains developed for the Class 3 through 8 markets.
KEC International: The infrastructure company has bagged new orders worth Rs 1,108 crore across its various businesses including transmission & distribution and railways. The transmission & distribution business has secured orders for T&D and cabling projects in India, Middle East and Africa.
PVR and Inox Leisure: The Competition Commission of India (CCI) on Tuesday rejected a complaint against the proposed merger of multiplex chains PVR and INOX Leisure, saying apprehension of likelihood of anti-competitive practices by an entity cannot be a subject of probe. The regulator also said that post-facto if any matter of abusive conduct comes up, then that could be examined under the provisions of the Competition Act.
Brightcom: The digital marketing company has decided to call of its deal to acquire MediaMint for Rs 566 crore and will now go for a strategic alliance with MediaMint. Some of MediaMint's recent client additions are in the same business as Brightcom, which could impact the growth prospects of the combined business. Therefore, the companies have decided to pursue independent paths of growth.
In other news, Brightcom Group announced onboarding of Nixon Patel as an Advisor. Patel has 30 years of stellar expertise in innovating, scaling & growing sunrise deep tech businesses in areas of Quantum Communications, Quantum Artificial Intelligence, Voice & Digital solutions
Future Lifestyle Fashions Ltd (FLFL): The debt-ridden copany is facing three petitions before the NCLT from its creditors to initiate insolvency proceedings and one of them has been reserved for orders, the company said on Tuesday. Three creditors have filed claims totalling around Rs 1,100 crore before the National Company Law Tribunal (NCLT).
Bajaj Holdings & Investment: The company has declared an interim dividend of Rs 110 per share of face value of Rs 10 for the financial year ending March 2023. The record date for determining the eligibility of members to receive the interim dividend has been fixed as September 23.
Maharashtra Scooters: The company said the board of directors declared an interim dividend of Rs 100 per share of face value of Rs 10, for the financial year ending March 2023. The record date for determining the eligibility of members to receive the interim dividend has been fixed as September 23.
Neuland Laboratories: Deepak Gupta has resigned as Chief Financial Officer of the company, to pursue career opportunities outside the company. He will continue to act as the Chief Financial Officer of the company till October 13.
Filatex India: The company has received a patent for recycling of polyethylene terephthalate (PET) waste for 20 years with effect from June 2, 2021. The company received a certificate from the patent office of government of India.
Aegis Logistics: The company said its board of directors has approved second interim dividend of Rs 1 per share of face value Re 1 in FY23 and has fixed September 23, 2022, as the record date for the purpose of payment of interim dividend. The company will pay interim dividend on or before October 11.