How do I view my margin available and margin utilization in the trading terminal?
We have provided the Available margin column in the trading system, and you review the margin used segment-wise/intraday-wise in the system. Print screen of the available margin in the web trading system.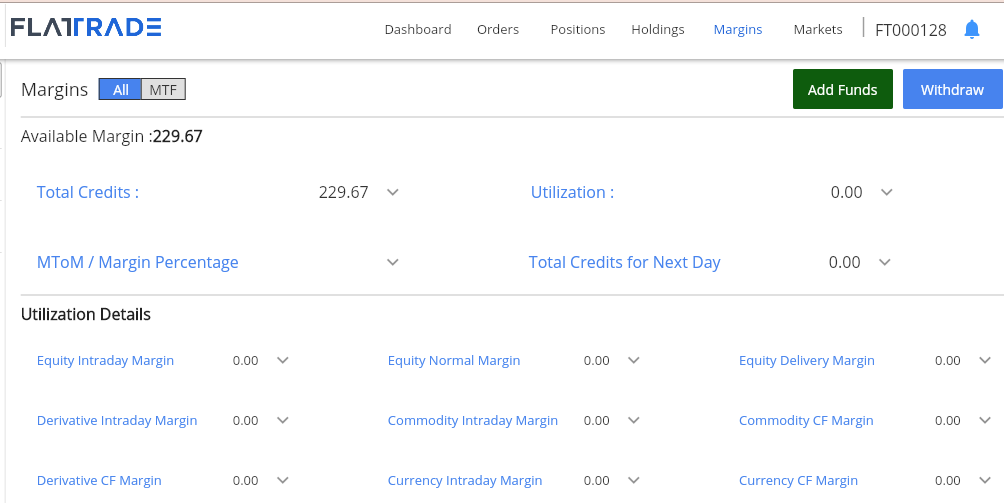 The available margin column in the desktop EXE is also provided. In this, to view the available margin, go to view limits – Right-click on the view limits, which will open the margin available column, where you can see the margin available and margin utilized in the trading system.